Doll Zippers
Doll zippers are the perfect garment fasteners for small doll clothes, such as for Barbie and Fashion Royalty. They are also great for 16-inch dolls such as Gene, Tyler, and Alex.
You can use tiny snaps or hooks and eyes to fasten doll clothes, but small zippers are a nice addition to your sewing notions. Tiny zippers for dolls are available that come in sizes beginning with 4-inches and up.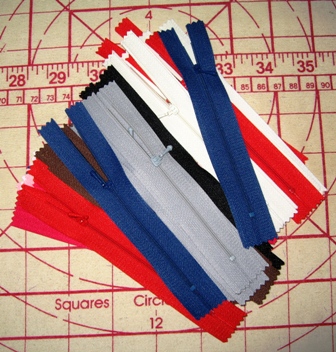 These tiny zippers are especially made for doll clothes. They start at 4-inches length.



For 16-inches and up, you can also use invisible zippers. They are sewn into a seam in such a way that they don't look like a zipper from the outside—just a regular seam. And since they don't show, they are perfect for doll. Get the smallest size available—about 7 inches—that will be more than adequate.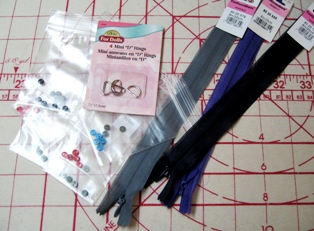 Here are several invisible zippers, some tiny doll buttons, and some doll-sized D-rings.



Invisible zippers require a special sewing machine foot. You can buy one at any sewing store. Instructions to apply the zipper are on the foot package—just follow what they say to apply the zipper to your doll's dress.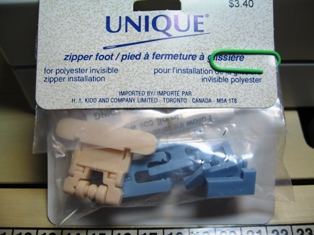 You will need a special invisible zipper foot to apply invisible zippers.


---
Return from Doll Zippers to Sewing Notions Page -->
Return to Home Page -->