A Gallery of My Doll Clothes that I've Sewn
Here is a gallery of my doll clothes sewing for various dolls I have. I will be adding more pictures from time to time, so check back often! :-)




Jamie and Ruyi are enjoying the garden in their knit cotton dresses. This is a fine knit done with 8/2 cotton on 0000 size needles.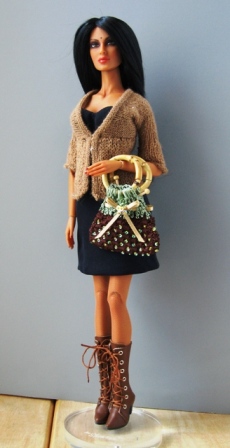 This is Raja wearing a strapless dress of blue faille, and a hand-knitted sweater.
The sweater is made from lace-weight alpaca.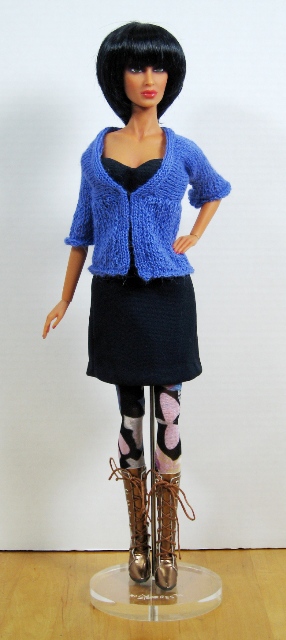 Raja also likes this sweater in blue alpaca.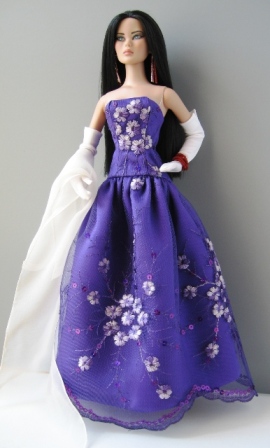 Here is Mei Li, a friend of Tyler's, wearing a silk gown I designed for the opening of Couture Doll Shops. It was featured in my shop there, The Black Ibis .
I designed and made the earrings, bracelet, gloves and scarf to match the gown.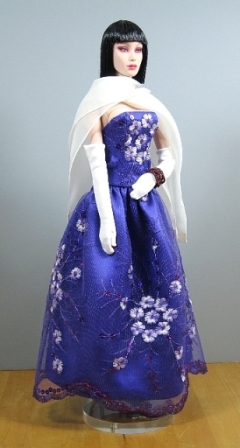 Venus d'Royce likes this gown, too!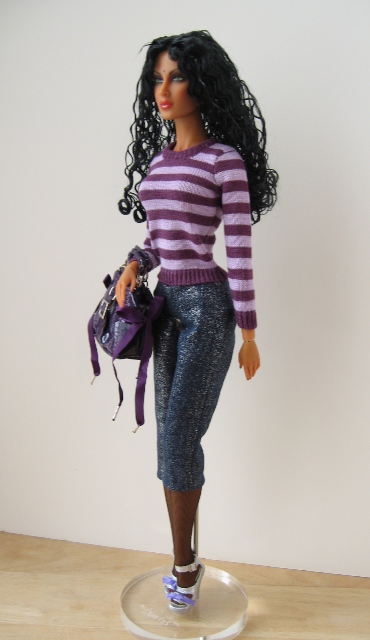 Raja is wearing capris pants with her Super Frock sweater, shoes and bag.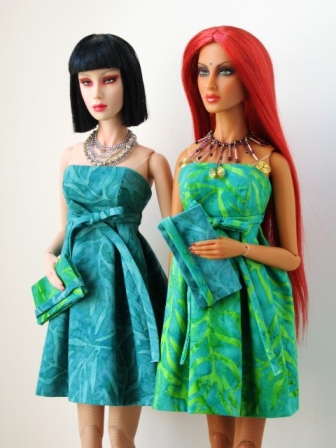 Raja and Venus are wearing identical sun dresses! Their clutches are coordinated with each other's dress. The frocks are made with light-weight quilting cotton.




Continue to Gallery, Page 2 -->
Go to Page 3 -->





---