A Gallery of My Doll Clothes, continued
Here is another gallery of some of my latest creations. Knitting for dolls is also easy to do. You just need fine enough yarn and small enough needles.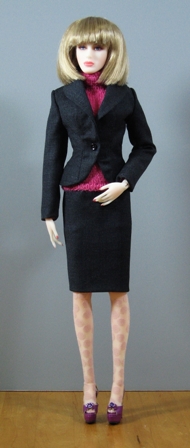 My gabardine suit also fits JamieShow dolls. Here is Jamie wearing the suit with a pink turtleneck sweater I knitted. The sweater yarn is lace-weigh alpaca knitted on very fine needles.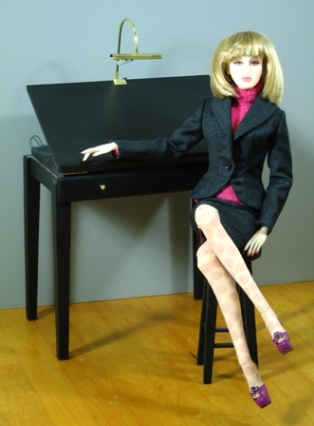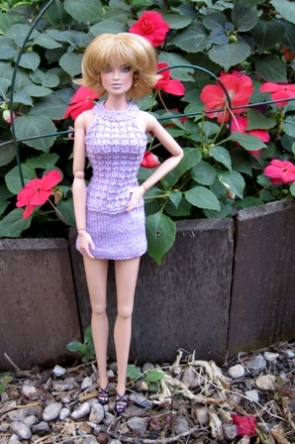 Vero is wearing a summer mini dress I knit from 8/2 cotton. The pattern on the bodice looks complicated, but actually, it was very easy to knit. The dress knits up very fast!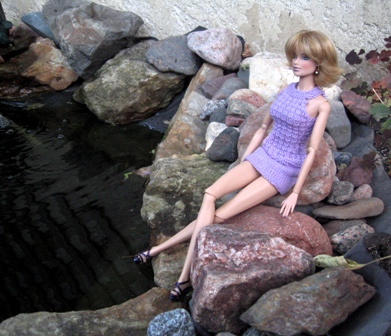 ---