You Need an Ironing Board or Other Heat-Proof Pressing Surface
Chances are, you may already have an ironing board somewhere in the house. It will be just perfect to press the seams of the doll clothes as you sew them. A regular ironing board is an excellent surface not just to press on, but to work with all the specialized pressing tools that are handy for pressing while you sew doll clothes. 
I rarely use the full size board for most pressing tasks. It's way more handy to use my sleeve board since it is more of a "doll sized"  ironing board anyway. But more on that later...
One of these examples of a pressing surface should work well for your needs.
Setting Up the Pressing Station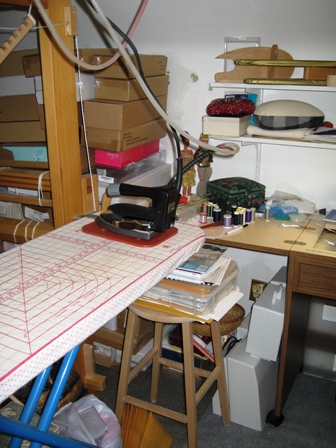 An example of a pressing set up. Other pressing tools are kept on the shelf, which can be seen on the wall behind the pressing station.

Set up your board as near to your sewing area as possible. It is less work when you don't have to constantly cross the room to press after sewing seams. It is handy to have your pressing surface right next to your sewing machine if you can manage it--after all, you are going to press each seam right after you sew it!
It is also handy to store your other pressing tools close to the board so you can reach for them as needed. Efficiency will save time and effort as you sew.
---
Alternatives to a Full-Sized Ironing Board
What if you don't have a full-sized ironing board, or you don't have the room? The are some other alternatives to a board that may work just as well. 
Here is a quilters pressing board. They come in different sizes and are very portable, if that is useful to you. The other side has a cutting surface for a rotary cutter. They make a good alternative to an ironing board.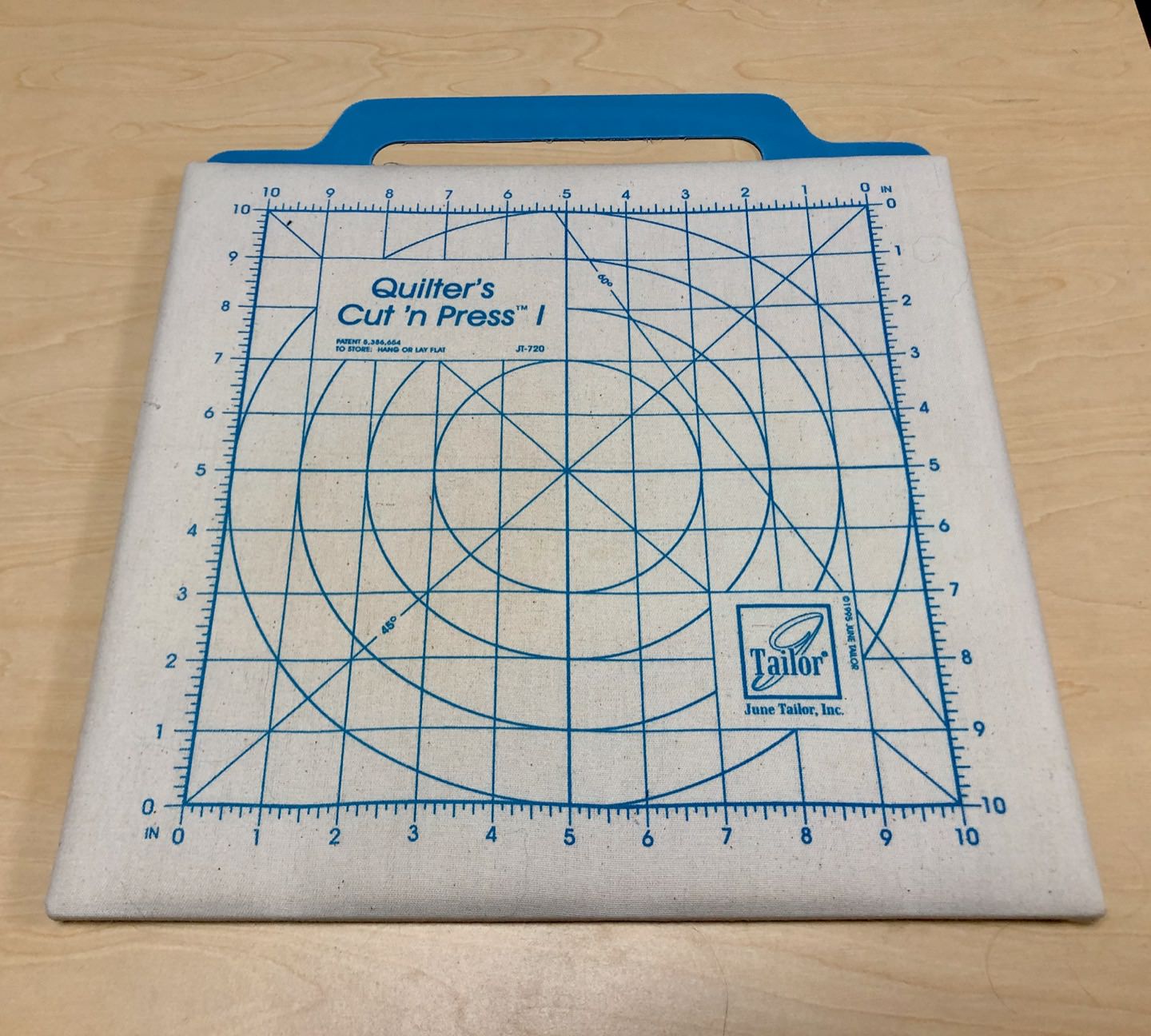 A quilters pressing board. The other side can be used with a rotary cutter.
Another alternative to a full-sized board is a table top ironing board. These have always been handy in small apartments and other places where storage and space are issues. The board folds up when not in use and can be easily stored away. You can set it up on any table or counter top.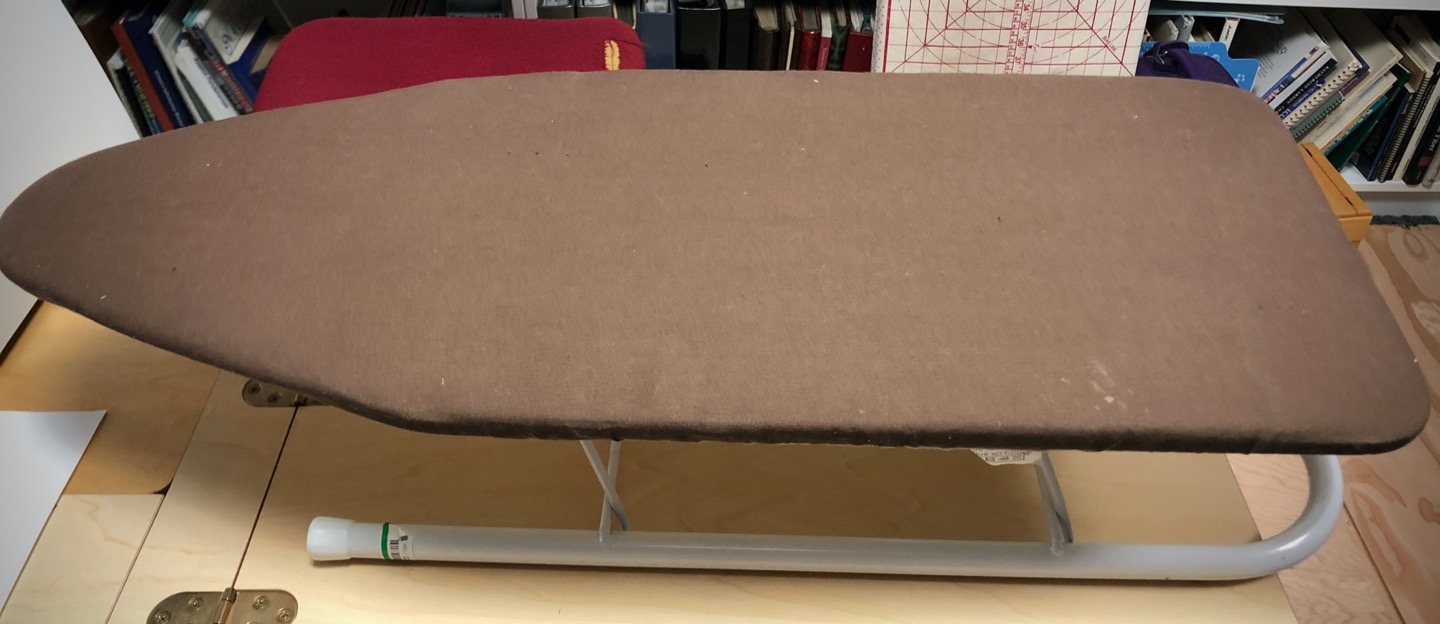 A table top ironing board
---
Return from Ironing Board to Pressing Tools -->
Return to Home Page -->