Pyjama Sewing Tutorial, Pt Two: The Pants
You are more than halfway to completing this pyjama sewing tutorial! Now we will work on the pyjama pants. They are much easer to sew than the pyjama top.
Pyjama Sewing Tutorial: Sewing the pyjama pants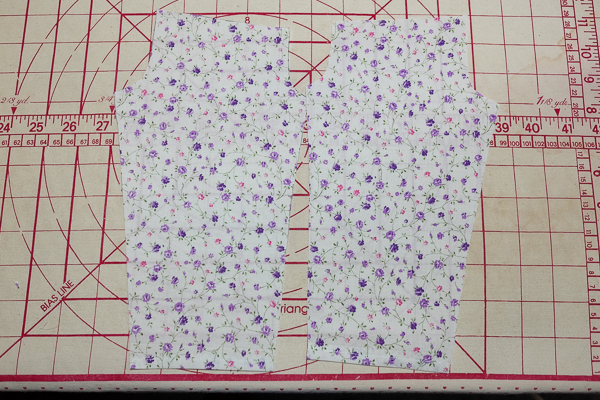 1. Here are the pieces for the pants.
2. To begin, sew the front crotch seam.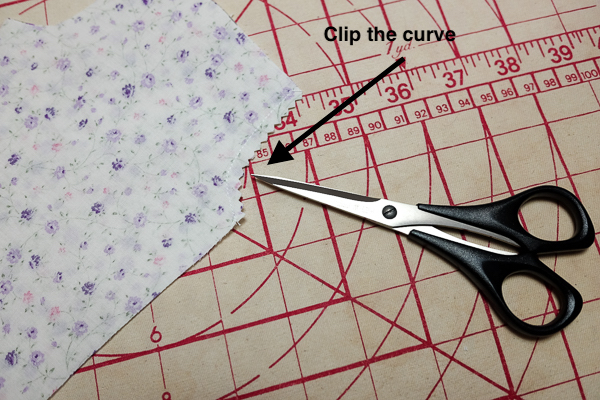 3. Clip the curve of the front crotch seam.
4. Press the hem of both pyjama pant legs. The tool I use is called a "Hot Hemmer" - you can use it with a hot steam iron to measure, fold over and press hems in place. Sew the hems in place.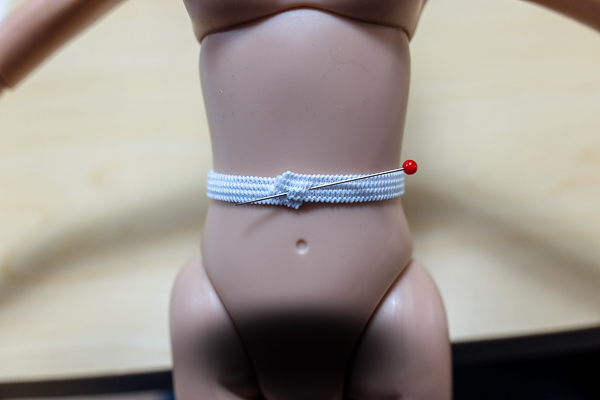 5. Measure 4 inches of 1/8- or 1/4-inch elastic. Allow a tiny bit more to allow for the seam overlap. Try it on your doll to be sure it fits.
6. Fold over the top of the pants 1/2-half inch and press in place. Stitch it down to make a casing for the elastic. Insert the elastic in the casing using a safety pin or bodkin.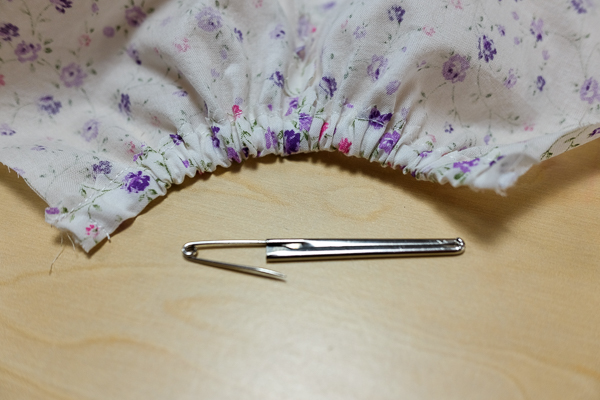 7. The elastic has been inserted in the casing. Sew the ends of the elastic to the open ends of the casing to hold it in place. The bodkin I use has a safety pin end, which I use to pin the elastic to. You don't want to loose the elastic in the casing!
8. Sew the back crotch seam. Clip the curves.
9. Pin and stitch the entire inseam of the pyjama pants, starting at one leg hem and continuing to the other.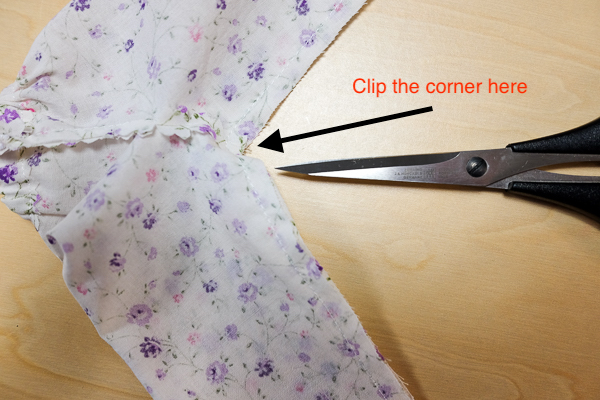 10. Be sure to clip the corner of the inseam at the crotch so it won't bunch up! Press the seam.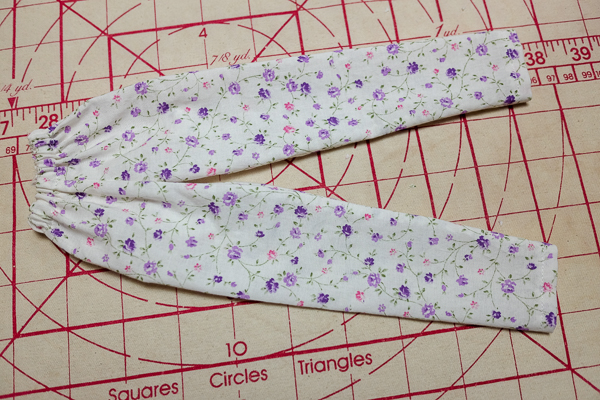 11. Here are the completed pyjama pants.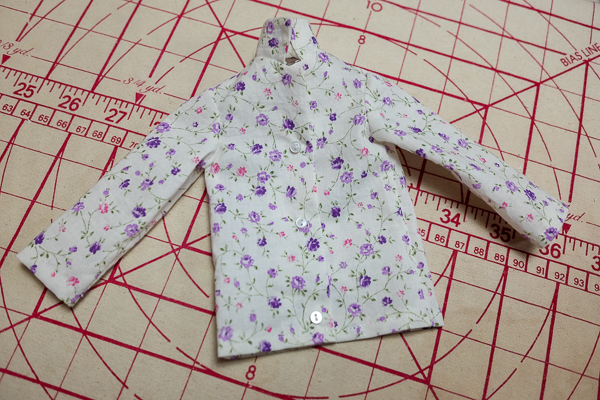 12. Sew 3 snaps (press studs) to close the pyjama top. Then sew 3 small buttons on top of the snaps on the outside - these buttons are way too small to make button holes for! The top is completed.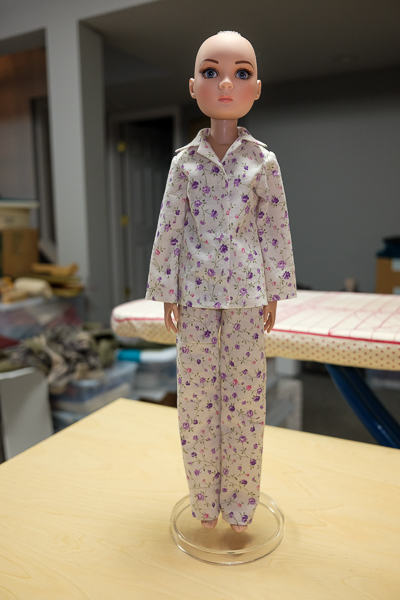 Try your completed pyjamas on your doll. Hopefully, she is happy!
---
Return to the Doll Sewing Tutorial Page -->
Return to the Home Page -->