Pop Sugar Dress Tutorial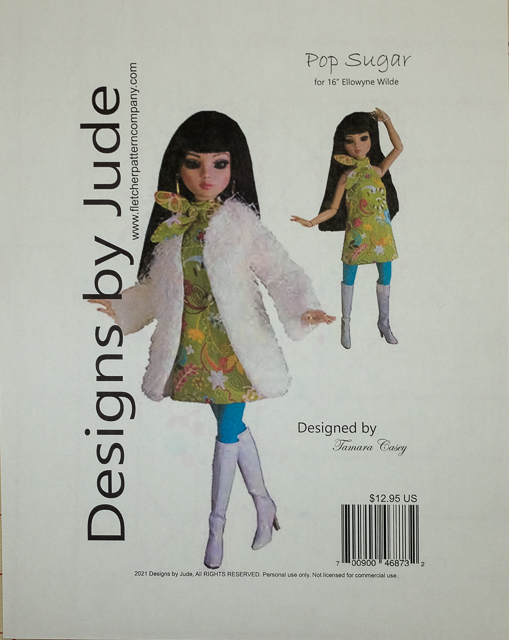 The Pop Sugar dress tutorial pattern, from Designs by Jude
This is the Pop Sugar dress tutorial where we will sew another pattern from Designs by Jude. Pop Sugar is a take off on a 1960s look with bright colours and a "Sonny and Cher" type shaggy jacket. The dress is pretty easy to make and only has one dart. We are working with some happy-looking quilting cotton for the dress and Cuddle Cloth for the jacket. Both garments are lined in white cotton lawn. I am using my kitchen counter for a cut out surface.
---
The Pop Sugar Dress Tutorial - Cutting out the Pattern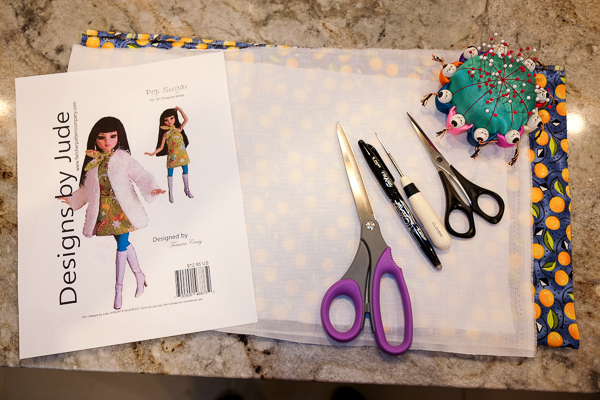 Here is the Pop Sugar pattern, fabric and tools we will use to cut out the pattern.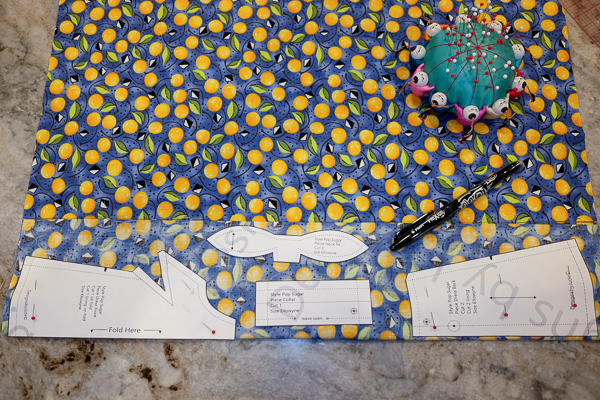 Fold the fabric length-wise and place the front along the fold. The other pieces are laid out with their straight of grain arrows running length-wise on the fabric. Trace the pieces on the fabric and cut them out.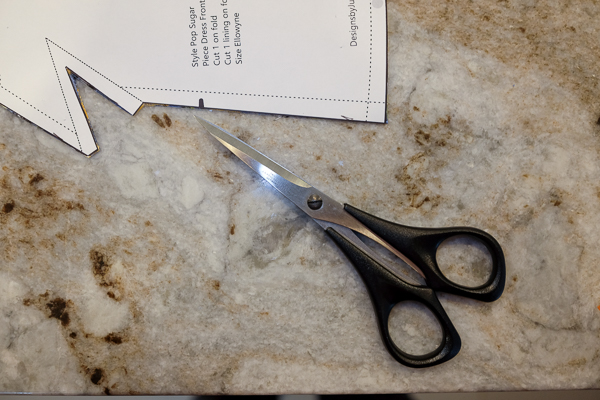 Be sure to make a tiny clip, no more than 1/8-inch at each control point. This way you can match up the pieces exactly when you sew them.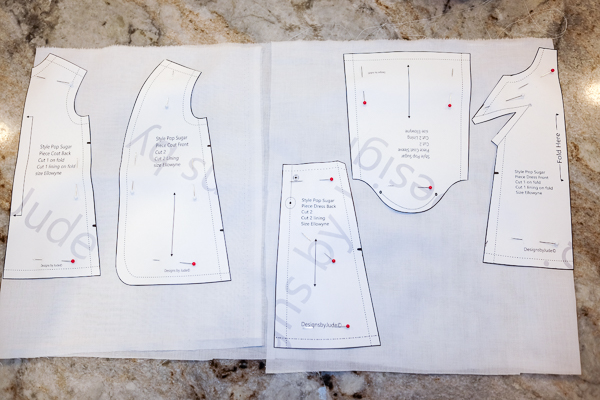 Lay out, mark, and cut out the lining pieces the same way you cut out the dress pieces. Don't forget the coat lining pieces - the coat will need lining too!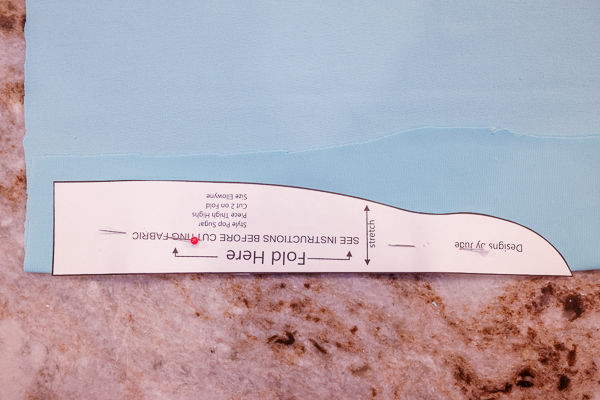 This pattern also includes a stocking. We are using swim suit lining, a thin knit fabric made from nylon. Fold the fabric in half and lay the stocking pattern piece along the fold. Cut it out.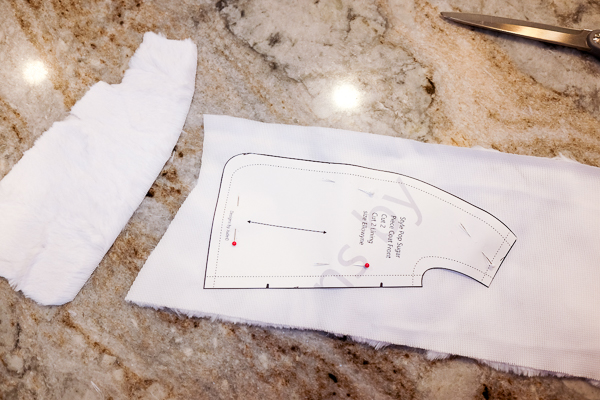 Cut the jacket out. I am using Cuddle Cloth, a furry fabric used for afghans and quilts. Place all the pieces in the same direction since this fabric has "nap". I had to cut the pieces out individually since the fabric is thick.
Continue to Sewing the Dress -->
---
Back Doll Sewing Tutorials -->
Back to Home Page -->